Folders are a high ticket item that allow you to make a good margin – around 46% based on our RRP. They often get ordered with additional items like business cards and inserts to make a really juicy project. We've reduced our prices on selected folders so you can pass on these savings – or increase your margin.
Fabulous folders in 4 easy steps
1. Browse the full range of stocks and finishes including soft touch laminated, matt laminated, gloss laminated & spot uv.
2. Choose from our large collection of folder styles including interlocking, peel & stick and high capacity folders.
3. Download an InDesign template to start your design from.
4. Log in, add to your basket and upload your PDF. We'll take care of the rest.
Offer ends in:


400gsm Soft Touch Laminated 2-panel Interlocking Folders
500 from £93.66 £123.66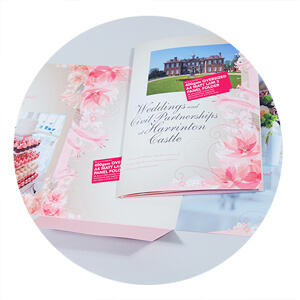 400gsm Matt Laminated
3-panel Folders
250 from £264.53 £294.53

400gsm Matt Laminated
2-panel Interlocking Folders
250 from £151.24 £181.24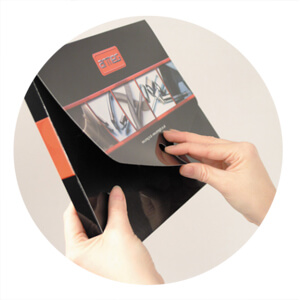 400gsm Gloss Laminated High Capacity Folders
250 from £237.75 £267.75

400gsm Spot UV 2-panel
Interlocking Folders
250 from £300.92 £330.92
400gsm Matt Laminated
Peel & Stick Folders
250 from £205.24 £235.24
Prices are based on standby turnaround time and do not include delivery or VAT. Orders are subject to our standard terms and conditions.
Orders must be placed by 31st March 2017 to get the offer prices listed.
---
Folder templates and file supply
We want the same thing that you want. We want your graphic files to print correctly first time and look like you meant them to. Get the best from your designs by following our File Supply Essentials.
We have a wide range of pre-designed folders styles for you to choose from. We recommend downloading a template before starting your design.
Need help?
We have a dedicated Support Team, who are based at our UK production facility. The team all have a background in graphic design and are well versed in design for print should you require any help with setting up your file for print.
They are available 9am - 5pm Monday to Friday by telephone on 0800 612 6240, by email hello@marqetspace.com or via our online chat facility on this website.