Who is Marqetspace?
Marqetspace is an online trade printer, working exclusively with design and print companies. We're a part of the UK based Grafenia plc group. We've been providing print solutions to graphics professionals since 2001.
Marqetspace offers you an eclectic mix of full colour print ideas, with over 50 combinations of paper types from lightweight 80gsm up to 600gsm for unrivalled gravitas. Our core range is lithographically printed with a broad range of print finishes including spot gloss, foil and embossing.
We've also got lots of inspired ideas to complement your in-house production. Fabric exhibition display stands, furniture, signage & wall graphics and more.
We're certainly not a faceless online company, we aim to offer the best of both worlds, a quick easy online ordering process, coupled with the personal touch when you need some support. We've created a suite of Reseller tools to make it easier for you to sell more, get the best results from your print and grow your business. All of our support team are experience in both print and graphic design, as well as previous experience selling print to the end client.
Help when you need it.
As an online printer we want to make the process of ordering with us as quick and hassle free as possible. However, with print we know that sometimes it's just easier to ask.
Central support team
We have a dedicated Support Team, who are based at our UK production facility. They are available Monday to Friday to answer your questions on our products, prices, specification and file supply. You can contact us by telephone on 0800 612 6240, by email hello@marqetspace.com or via our online chat facility at the bottom left of this website.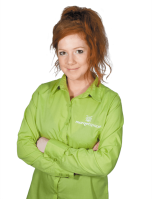 Our production facility
Our production facility and Central Support Team are based in the UK.
Our software, systems and processes are focused on delivering your order on time, every time and ensuring it's right first time.
We only print on premium stocks. We want you to have peace of mind and for your client, the consistency, every time an order is placed. Not all printing is the same. Some is fuzzy or low resolution. We use Hi-Definition Reproduction (HDR) which means your text will be pin sharp and your images, packed with detail. That makes a big difference, particularly with small coloured text. Ask us for free samples and you will see the difference for yourself.
All leaflets and flyers are coated. It's an expensive process (for us, not you) but it makes the difference. Depending on your chosen paper type, a matt or gloss coating is applied. The coating adds a velvety texture to matt paper types and a zeal to gloss. It virtually eliminates spray-powder meaning that your client's printing feels clean to the touch.
And once the printing is done, we despatch your order in plain packaging.
We price our products as low as possible. However, we don't believe in false economies. We won't cut out all of the production checks and balances that makes our production facility so reliable.
Our mantra is simple: we want to help you keep your promises.
For the full specification of our production facility, download a copy of our plant list.