Remember the long, hot summer last year? And how much time we all spent outside. Will this year be the same? We've had our first taste already.
Last year things really started to heat up in May. Your clients will be thinking about their outdoor
space. Will you help them make the most of their promotional opportunity?
Maybe they're attending festivals, fêtes, fairs or farmer's markets. Maybe they're flying flags on their forecourt. Or maybe they're sprucing up their beer garden, patio or even just their staff rest area.
Perhaps they haven't started planning yet. Maybe they need a nudge from you. Our outdoor promo range will give you a few ideas to suggest. It's all weatherproof and can be branded entirely how you'd like. Check out new additions for the
summer season.
Download our full Exhibit & Display guide for more. Don't forget, we print and finish all displays in our own UK factories. That means we can customise projects and help with bespoke displays. Just ask us.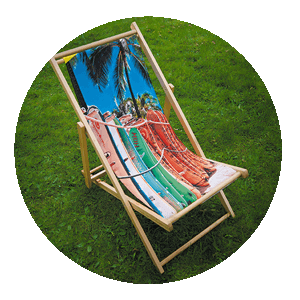 Waikiki Deckchair
for indoor and outdoor use
from £52 £58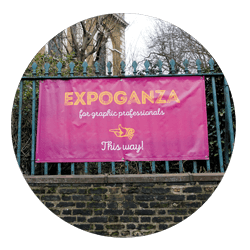 440gsm PVC Banners
custom sizes available
from £12 per m/sq £14.25
Mumbai Gazebo
3x3x3m - various options
from £165 £184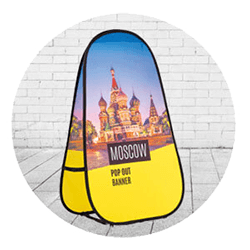 Moscow Pop-out Banner
assembles in seconds
from £89 £99
Promo Flag
2.5m standing flag
from £33 £37
Miami Parasol
water repellent
from £108 £121
 Subscribe to our email list to be the first to know about special offers
The small print: Prices shown include delivery to one UK mainland or Northern Ireland address.
They exclude VAT and design. Unless stated, prices shown are for standby service.
Faster turnaround upgrades are available. See full product by clicking through to product.
Orders must be approved by 6pm, Friday 31/05/19