We are all in this together
Steps you – and your clients – can take now to protect your businesses
These are unusual times
Well, then. Who could have predicted a wet market in Wuhan would impact workers of Wigan in such a bewildering way?
Being in business is often about adapting to adversity. Coping with the unexpected. Responding to change.
Bold entrepreneurs do not lack spirit or ingenuity. There will be disruption of course. But when we pull together, we've shown we can rise to the challenge.
Every business across the country has a role to play. It's business as unusual. But we need to keep the wheels of commerce in motion and together we'll get through this.

1. Navigate every visitor safely
With many businesses changing
the way they work, they may need
to change access to their premises.
Maybe teams will be working from
home. Or they'll have new check-in
rules. Way-finding soft signage can
make these changes clearer, and help
people to understand what to do and
where to go.

£10 off
Keswick, Osaka & Tokyo Displays >
4. Brand those
boxes
If your clients are looking for
quick and easy ways to brand their
packaging, they could adorn their
bland boxes with branded stickers.
Don't allow their cartons to be
inconspicuous. They could include
a thank-you note, reorder offer or
simply embellished with a logo.

20% off
Sticker Sheets >

2. Clearly display information
Clarity is sanity. Encourage your clients to keep everyone informed by publishing key messages on posters. They can be used to offer advice and
reassurance internally or to communicate to the outside world.
A nicely-designed poster can let customers know how to get in touch and that they are open for business.

Posters
from £10.29 >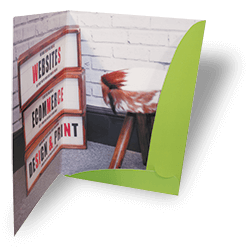 5. Trust the second best option
We know gatherings are getting cancelled and postponed. Your clients should follow up every lead, enquiry or quote request with a printed pack. If they can't deliver their message in person, trust a printed presentation folder to get the deal over the line.

£25 off
Folders >

3. Send direct mail to their home
With more people working from
home, residential leaflet drops make
even more sense. Folded leaflets,
like this one, can go through the
post without an envelope, and
allow more space for your clients to deliver their message.



10% off
Silk Leaflets & Folded Leaflets >
Now what for
your business?
Nettl is part of the Marqetspace family. You know us. Nettl helps businesses like yours to be ready. During this crisis,
we're making Nettl more accessible. We're running live, online training and group learning. Skill up. Be ready for the
recovery. Stay at the forefront of your client's minds. Sign up today and sell your first website or SEO project next week. Get started now – nettl.com/uk/recover
The small print: Prices shown include delivery to one UK mainland address. They exclude VAT. Unless stated, prices shown are for standby service. Faster turnaround upgrades are available. Folders offer excludes Digital 2-Panel Folders. See full product specifications by clicking through to product. page. Price point may not represent products in photos. Orders must be placed by 4pm and artwork approved by 9pm Thursday 30/04/20.